We are lucky enough to regularly get delicious, organic macadamias and macadamia butter from a local farm here in the Northern Rivers.
Macadamias are absolute little health bombs, with a good fatty acid profile of unsaturated fats including omega 3's, dietary fibre, plant sterols, and a wide range of vitamins, minerals and antioxidants.
This is a new summer bliss ball recipe we developed … to give that feeling of lying in a hammock on a tropical island!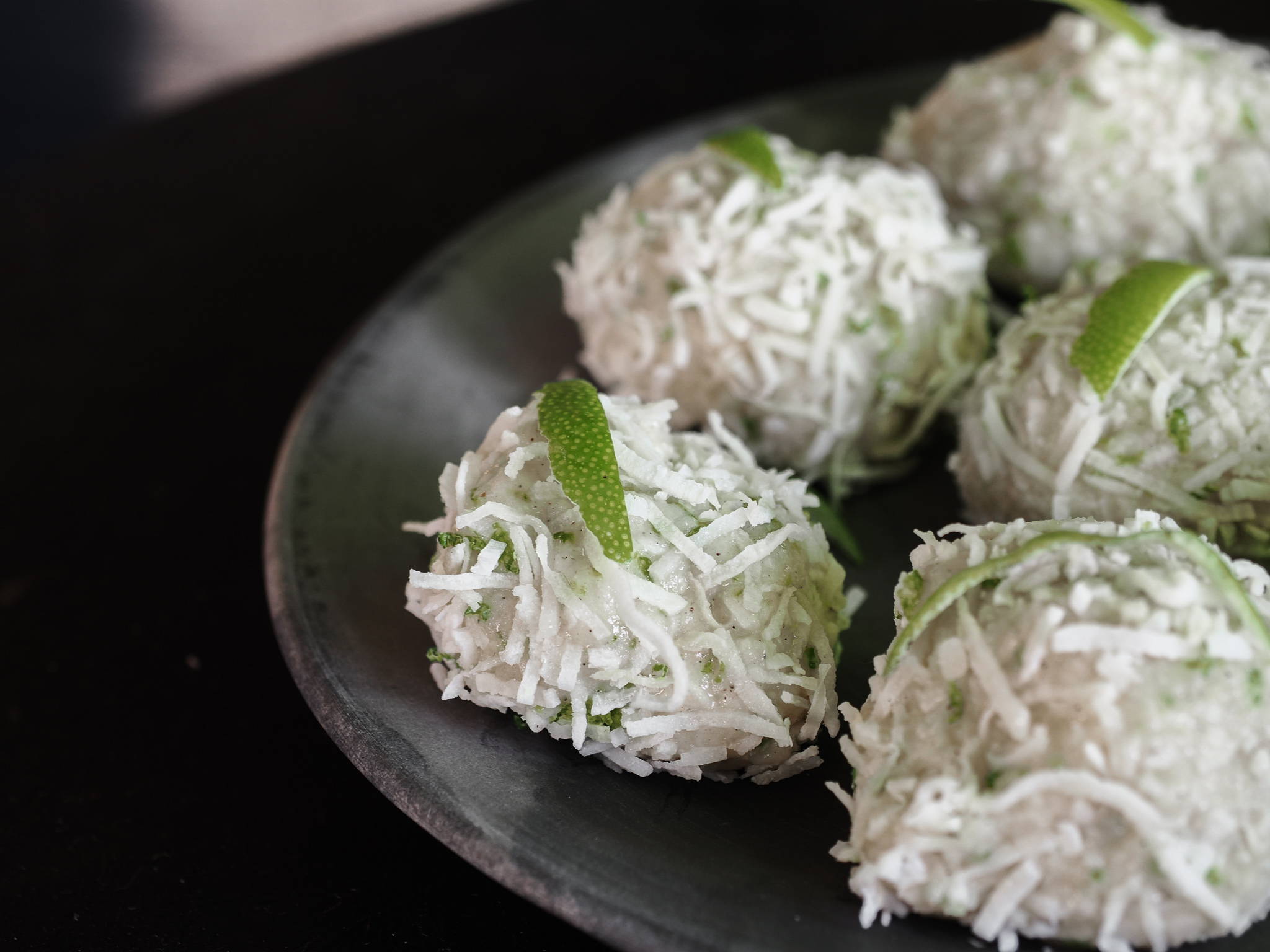 Preparation Time:  15 minutes
Makes:  Approx. 10-12 balls
We use all organic & biodynamic ingredients
1 cup macadamia butter (or macadamias blended into a butter in food processor)
1 cup shredded coconut + 1 additional 1 cup to roll balls in
½ cup coconut butter
½ tbsp maple syrup or raw honey
Zest of 2 limes
Juice of ½ lime
1 tsp vanilla powder or extract
1 tsp high quality salt
Put macadamia butter, 1 cup of the shredded coconut, coconut butter, maple or honey, lime juice, vanilla and half of the lime zest in food processor and blend until combined.
Wet hands and roll mix into walnut sized balls.
Mix together the additional cup of coconut, zest and salt in a bowl, and roll each ball in this blend.
Place balls on a tray and put in freezer for at least 2 – 3 hours.
Remove from freezer and let sit for 5-10 minutes, then enjoy as an anytime, anywhere snack!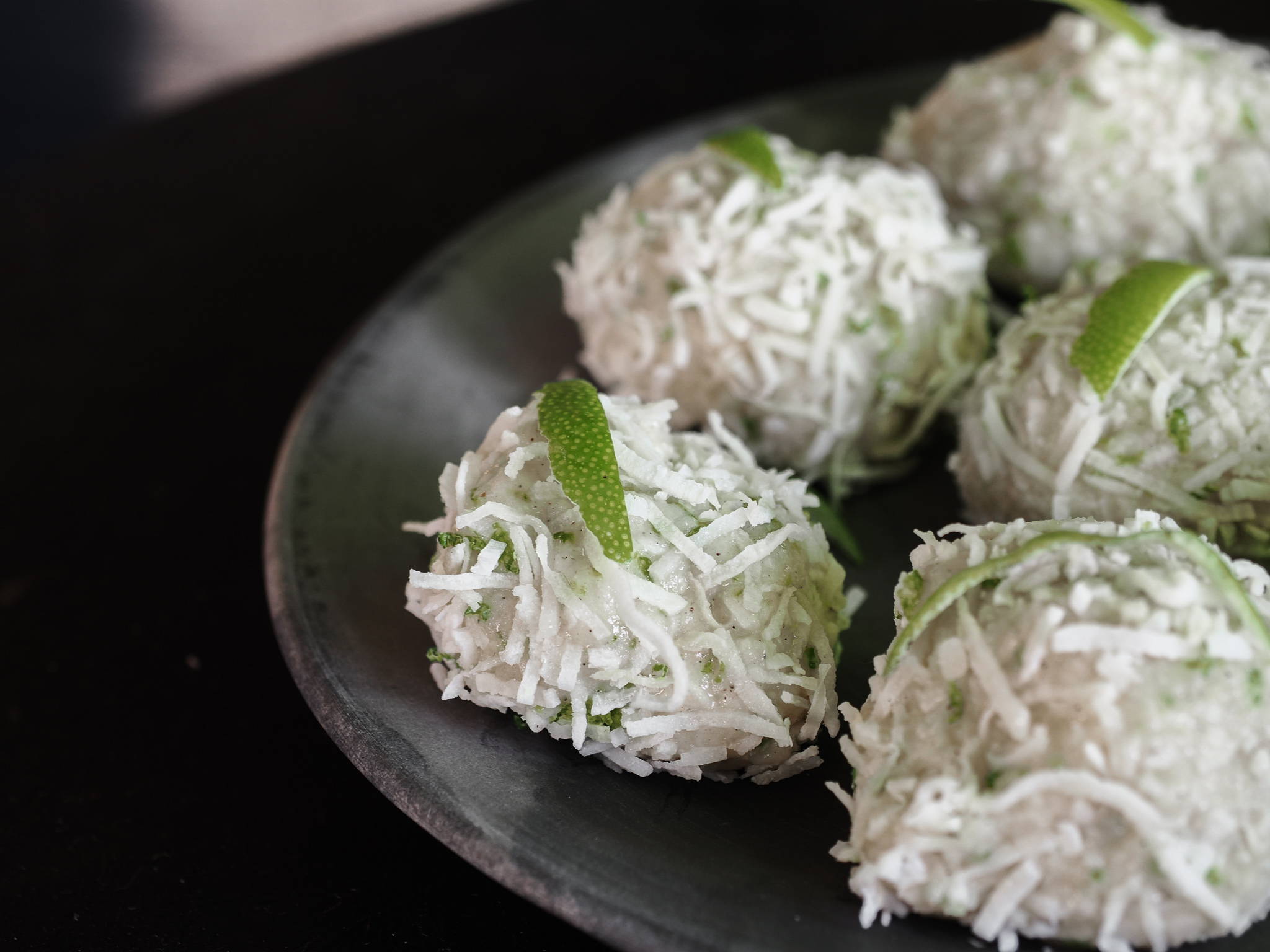 ---
This recipe was styled using...